Australia's Leading
Car Broker Since 2003
Loading Vehicle Picker...
Why do thousands of Australians choose Carbroker.com.au car broker and car buying service?
Click Here to find out!
About Carbroker.com.au
Carbroker.com.au deal with more than 2,000 car dealers across Australia. Our customers include some of Australia's largest insurance companies, thousands of individual private buyers and a multitude of companies – as well as other car brokers! Our car buying service cover all makes, including popular brands such as Mazda, Subaru, Hyundai, BMW, Volkswagen, Toyota, Ford and Holden. We have National Fleet arrangements with certain manufacturers to give our clients access to incredible discounts.  We specialise in finding discounts on cars, and we are very good at what we do. We leverage the use of innovative technology, expert knowledge and substantial volumes to bring you the savings usually reserved for large corporate buyers.
We are also a used car broker and have relationships with specialist automotive finance brokers that source the most competitive finance from a large range of lenders.
We cover every capital city including Sydney, Melbourne, Adelaide, Brisbane, Perth, Hobart, Canberra and Darwin.
Is this you?
Want to avoid the dealer tricks
Would rather not deal with car sales people
Finds the process of buying a new car to be tiring and stressful
Hates the phrase "I'll just have to check that with the boss..."
Dislikes the uncertainty as to whether a good price for the new car was achieved
Just wants to buy at the lowest price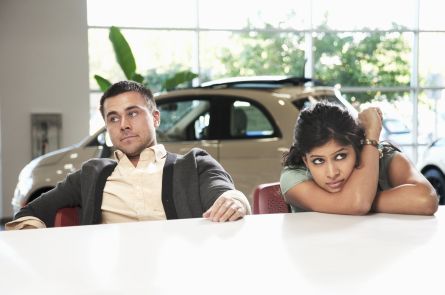 We can help you!
Make sure you get the lowest price on your new car.
Avoid getting hassled by sales people (and car brokers too for that matter).
Feel GOOD about buying a new car
Be secure in the knowledge that you got the best deal.
Remove the pressure and go at your own pace.
Get the highest price for your trade in.
Use our fully automated price inquiry system.
If you are ready to take advantage of our vast experience in the area of new car sales, you have arrived at the right place.
Carbroker.com.au car buying service is offering to achieve the lowest price on a new car guaranteed!
We operate on the basis of "never trust a salesman". We explain every single step in fine detail. You can choose to skip right ahead and get a price right now, or you can explore our site and find out how our new car buying service works. You may contact us any time via email if you have any questions that aren't answered already by our extensive site.
Whether it be a BMW, Ford, Holden. Mitsubishi, Renault, Volvo, Mazda or (almost) any other make - we cut to the bottom line quickly and effectively.
New way of buying a car
In the old days, the process was this:
Listen to your uncle give you all his car buying tips.
Visit a new car dealer. Haggle for price.
Repeat step 2 until too tired, or out of time.
Be tricked into thinking you got a great deal on your trade in, and a fantastic changeover price.
Sign paperwork.
Pick up the car from the dealership.
Suspect (one week later) that the mats and mud flaps you managed to squeeze out of the dealer are non genuine.
Notice (3 weeks later) that the build date of the car is six months ago. They sold you an old car!
Now the process is this:
Submit price inquiry at Carbroker.com.au.
Sign paperwork (at the dealer or via mail).
Dispose of your trade in car for the highest possible price using our unique MaxTrade method.
Have the new car delivered to your house by the dealer. (Optional. You may choose to pick it up instead).
Your new car will still be delivered from a dealer in your city. You may still choose to service your new car at your local dealer. Carbroker.com.au has just taken care of the following details:
Obtaining the lowest price (and ensuring there are no hidden costs).
Ensuring that the dealer supplies a car that meets your expectations. In other words: Make sure you get what you're paying for!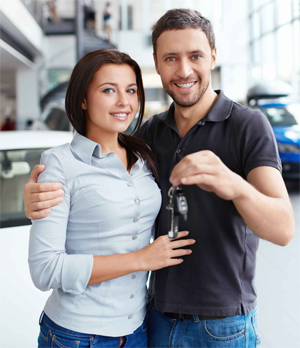 Discount Car Insurance
Not all car insurance companies are the same. You could save $100's on Comprehensive Car Insurance. Click the below button for our car insurance information.
Click Here
Testimonials
I picked up my new Nissan Patrol on Friday afternoon. I would like to thank you for all the work you did on my behalf and the fantastic price you secured my new car for. It was so good not to have to do the rounds of the car yards and try to beat car sales people at what they do best. Your website was also great with tips on how to sell my other car as well as all the other information available on it. The dealership was very professional as well and the car was ready as promised and in a very nice condition.
B.W., Queensland
A short note to say thanks for the professional and profitable service that you've just delivered to me. Getting the best price from the city and then translating to a country dealer in a small town made it a lot easier. You'd be surprised how many times we bump into each other, and taking the local personality out of the negotiation was much appreciated by both the dealer and myself.
K.P., Armidale
Just to let you know that we took delivery of the new Mazda SP23 last night with the customer service from the dealer first class. I would like to take this oportunity in thanking you for your help, professional advice and most important getting me a great deal on the Mazda SP23 that I would never have achieved.
C.A., Perth
I would like to thank you and your organisation for your assistance in the purchase of my new Hyundai Tiburon. As you are aware, I am Sales Manager of a busy company in Brisbane, and I did not have to leave my office once during the 4 days it took to find the car,organise trade-in,arrange for extras and deliver the car. I would have no hesitation in recomending your organisation to both, my friends and interested parties looking to purchase a new car. Thanks again and good luck in the future
B.R., Brisbane
Your manner and professionalism on the phone is excellent. It was a real pleasure to deal with you. I wish you the best in the future, and you can rest assured I will be back!
M.F., Sydney
Thank you for the service. The advice was good and the price reasonable. The dealer came to me at work both to value the trade in and to deliver the new car.
T.A., Melbourne
...In any event, and irrespective of which car she decides on, we will certainly be using you and Kim (your finance broker).
F.W., Melbourne
I haven't met you in person but felt like I knew you for ages. I really appreciate for the great help and assistance right through the process. I got my car yesterday. I Thank you once again for the best customer service. I will call you later. I just can't believe that computer technology and modern technology has really made the process quicker than I ever thought without compromising on service.
W.F., Melbourne
This is by far the best money I have EVER spent. An outlay of just a few dollars saved me thousands - even on a limited edition vehicle! In fact, I saved so much I added a few optional accessories and still bought the vehicle at less than the retail price for the car alone (not to mention dealer delivery fees and charges). The savings didn't end there. I saved another bundle with the insurance you recommended (approx 33% less than another quote I already had). The savings here will continue for years to come! Not only will I be recommending your services to everyone I know, I will be using your services again myself. This is the ultimate car purchasing experience! Thank you again for your excellent service and attention to detail.
M.K., Brisbane
I am impressed by your professional approach with your customers. Therefore, I have already recommended your service to my collegues, friends. I would again use your service in the future when I buy the next car for my wife. I will continue support you and your dealers in the future as you all are doing wonderful jobs!
L.I.I., Brisbane